Barn Owls have been breeding in a specially made nesting box above a business unit.
Three teenage Barn Owls – born above a software companies office back in 2009.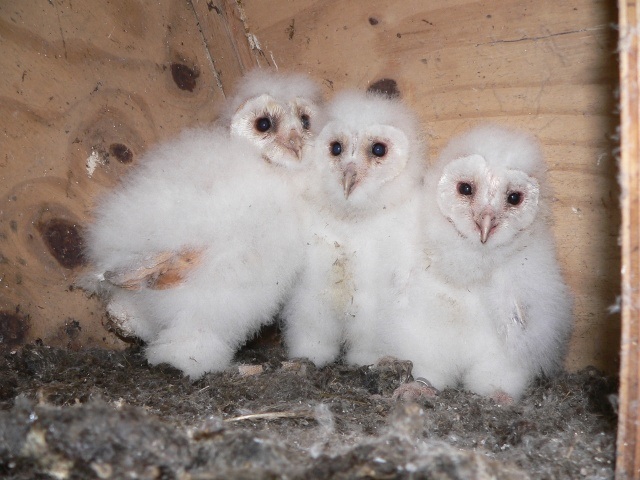 Looks like mum is about to kick the teenage offspring out to fend for themselves.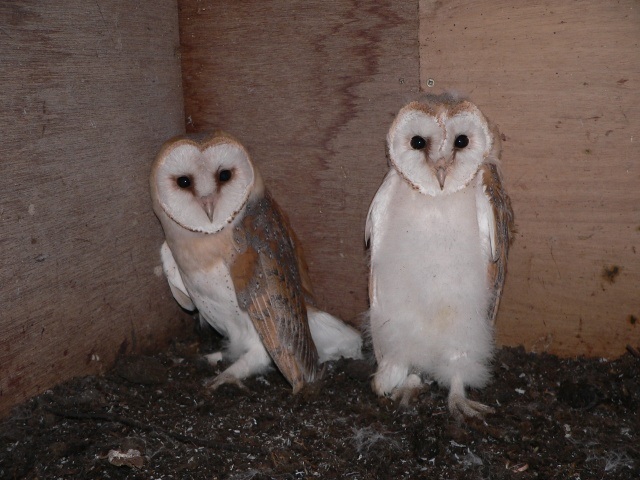 Please note that all Barn Owl handling is done by Peter Wilkinson, who is licensed to ring the Owls, and is a member of the British Trust for Ornithology.   He keeps an eye on all our Owl nesting boxes.